Family & Cosmetic Dentistry -- Prosthodontics & Implant Dentistry

READER'S PICK, A TOP VOTE GETTER, BEST DENTIST BETHESDA MAGAZINE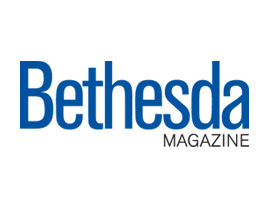 "..Not only am I very thankful for his generosity and straightforwardness, but feel, for the first time, that I'm in the hands of someone who's not only a dedicated professional, but a considerate, caring, and honest individual as well."
We know how important having a great smile is to always looking and feeling your best. We love that our patients advertise our exptertise just by smiling.
Helping people look and feel great is why Dr. Richard Hunsinger, Dr. John Tran and the entire amazing team at our Bethesda, Maryland dental practice are committed to providing the highest quality dentistry.
Dr. Hunsinger teams with Dr. John Tran, our specialist in Prosthodontics & Implant Dentistry, to provide comprehensive services within one office. Our patients love the convenience and expert care our team offers. We love being able to maximize aesthetics, comfort and convenience for all of our patients.
By constantly upgrading our equipment and strictly using the latest innovations in dental technology, Bethesda dentist Dr. Hunsinger creates results that patients love! Whether you need a routine hygiene check-up or a more advanced procedure like a smile makeover, our dental practice will help you get the treatment you need and want to create your perfect smile. Dr. Hunsinger teams with reputable dental specialists in our area to coordinate your care along every step of the way. Our long-tenured friendly staff will help make your visit comfortable and affordable. We accept insurance and will gladly submit your claims for you.
We invite you to look around our website to learn more about why patients have preferred our Bethesda dental team for over 25 years. The first step for you to feel confident about your smile begins with selecting a reputable, dependable, and quality-focused dental practice. Dr. Hunsinger wants his patients to have exquisite smiles and he will do whatever it takes to achieve a result both he and the patient are in love with. Nothing but absolute perfection is acceptable to Dr. Hunsinger. Please read what our patients have to say. We believe that you will love our dental practice too.
LOCATION
We are located in the middle of the block between Barnes & Noble and the large covered parking garage at the corner of Bethesda Ave. & Arlington Rd. The parking meters require quarters or you can use the MobileNow parking app on your smartphone.
Ride Metro? We are conveniently located three blocks from the Bethesda Metro (red line).