Richard Hunsinger Jr., DDS
Family & Cosmetic Dentistry - Prosthodontics & Implant Dentistry
www.RichardHunsingerDDS.com

We would like to share with you the additional steps our office is taking during the Coronavirus outbreak:
Our Patients:
• We are screening all patients using the ADA recommended questionnaire that tracks symptoms and travel history prior to their appointment as well as the day of their appointment.
• We are using HIPAA approved online forms to allow patients to fill out all forms online prior to coming into the office.
• Our patients have easy access and are required to use hand-sanitizer that is provided at several spots throughout the office.
• Patients are required to wear a mask while in office. If you do not have one, we will provide one for $2.00.
• All patients are checked for fever with our infrared/touchless thermometer.
• Our waiting room is disinfected every 30 minutes.
• All magazines and cloth chairs have been removed from the office. We now have 3 metal folding chairs that are spaced one on a wall around the waiting room to ensure social distancing.
• To reduce the oral microbial load, our patients are rinsing with a pre-procedural antiseptic oral solution prior to treatment and we are only hand scaling during cleanings.
• Each room is now equipped with a Defender Aerosol Evacuator. This machine uses close contact suction to help reduce aerosols.
Our Team:
• Daily health assessment and temperature check of team members at the beginning of the day.
• Full personal protective equipment (PPE) for all clinical staff members.
• Front office staff in masks behind glass enclosed front desk.

Family & Cosmetic Dentistry
We know how important having a great smile is to always look and feeling your best. We love that our patients advertise our expertise just by smiling. Dr. Richard Hunsinger and the entire amazing team at our Bethesda, Maryland dental practice are committed to providing the highest quality dentistry.

Dr. Hunsinger teams with Dr. John Tran, our specialist in Prosthodontics & Implant Dentistry, to provide comprehensive services within one office. Our patients love the convenience and expert care our team offers. We love being able to maximize aesthetics, comfort, and convenience for all of our patients.

By constantly upgrading our equipment and strictly using the latest innovations in dental technology, Bethesda dentist Dr. Hunsinger creates results that patients love! Whether you need a routine hygiene check-up or a more advanced procedure like a smile makeover, our dental practice will help you get the treatment you need and want to create your perfect smile. Dr. Hunsinger teams with reputable dental specialists in our area to coordinate your care along every step of the way.

We invite you to look around our website to learn more about why patients have preferred our Bethesda dental team for over 30 years. The first step for you to feel confident about your smile begins with selecting a reputable, dependable, and quality-focused dental practice.
Richard Hunsinger Jr., DDS - Family & Cosmetic Dentistry

John Tran, DDS - Prosthodontics & Implant Dentistry

4825 Bethesda Avenue

Suite 308

Bethesda, MD 20814

Phone: (301) 652-3997

Office Hours

Monday:

7:00am - 4:00pm

Tuesday:

8:00am - 4:00pm

Wednesday:

7:00am - 1:00 pm

Thursday:

7:00am - 4:00pm

Friday:

7:30am - 1:30pm
Kathy

It was a great experience! Dr. Hunsinger, Marcia, and the whole staff were nice, helpful, and professional.

LeAnn

I was very impressed overall with the thorough care I received from the dental hygienist (Rose) and her level of expertise. Dr Hunsinger was also very personable and took the time to explain my dental situation and gave me good advice about cosmetic procedures.

Carolyn

My experience was truly wonderful. You first of all accommodated me on short notice. Even when I arrived a little late, you were understanding. You understood my explanation of my reason for needing my help. With your excellent equipment you were able to see more of my problem than I was even aware of. And you tackled the job expeditiously, together with your very capable dental assistant. I was 100% happy with the results of your work.

I cannot thank you enough.
Richard Hunsinger Jr., DDS - Family & Cosmetic Dentistry
John Tran, DDS - Prosthodontics & Implant Dentistry
4825 Bethesda Avenue
Suite 308
Bethesda, MD 20814
Phone: (301) 652-3997
30 Years Providing Family & Cosmetic Dentistry
Dr's. Hunsinger & Tran team together to provide superior
Prosthodontics & Implant Dentistry
Patients love that our expert care is so convenient.
We provide comprehensive services in one office to save you time and money.
GOT INSURANCE?
Let us ease the process for you by electronically filing your claims for you. We know the ins & outs of insurance coverage and can answer your questions.
We're on Angie's List.
Please
submit your review
to help others find great dental service!
General Dental Procedures
Cosmetic Dentistry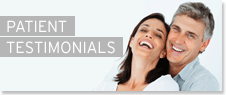 Fill out the contact form below and we will respond as soon as possible

Come See Your Bethesda, MD Dentist, Dr. Richard Hunsinger, for all Your Dental Needs. We Ensure Your Visit will be Affordable & Comfortable. Call Today! (301) 652-3997!
Richard Hunsinger Jr., DDS
www.RichardHunsingerDDS.com