Questions About Dental Services in Bethesda, Maryland?
Please contact us with questions, suggestions, and to schedule an appointment with Dr. Richard Hunsinger. We look forward to showing you why our patients vote Dr. Hunsinger as the best cosmetic and family dentist in Bethesda!
We are located in the middle of the block between Anthropologie and Co. and the large covered parking garage at the corner of Bethesda Ave. & Arlington Rd. The parking garage works best using the ParkMobile parking app on your smartphone.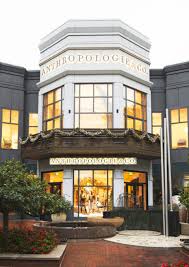 Ride Metro? We are conveniently located three blocks from the Bethesda Metro (red line).
Richard Hunsinger Jr., DDS - Family & Cosmetic Dentistry
John Tran, DDS - Prosthodontics & Implant Dentistry
4825 Bethesda Avenue
Suite 308
Bethesda, MD 20814
Phone: (301) 652-3997
Office Hours
Monday:
7:00am - 4:00pm
Tuesday:
8:00am - 4:00pm
Wednesday:
7:00am - 1:00 pm
Thursday:
7:00am - 4:00pm
Friday:
7:30am - 1:30pm