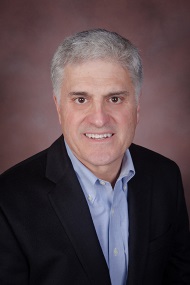 Dr. Richard G. Hunsinger, Jr.
Family & Cosmetic Dentistry
Dr. Hunsinger has been practicing excellence in general and cosmetic dentistry with an emphasis on painless (many patients say!) restorations, crowns and veneers for 30 years. He received his B.A. from Miami University and a Doctor of Dental Surgery degree from the University of Maryland Baltimore College of Dental Surgery in 1981. Following graduation, he completed a one year associateship in Chelmsford, Massachusetts.
Dr. Hunsinger thrives on providing excellent dentistry. Patients say he is a perfectionist - and they benefit! He stands out as a leading dentist in Bethesda with his 30 years of experience, long-tenured staff, and the latest in-office dental technology. Dr. Hunsinger loves giving his patients healthy, beautiful and comfortable smiles. Our practice is technologically advanced with digital radiography, oral cancer screening, and digital flourescent caries detection to increase patients' comfort and maximize the doctor's time with patients in the office.
Dr. Hunsinger has pursued advanced education and training in a broad range of dental services, such as implant restoration, porcelain veneers, all-ceramic crowns, and aesthetic dentistry. His comprehensive knowledge benefits patients as he can effectively explain treatment options and confidently recommend reputable specialists. He educates patients to prevent oral health problems before they occur. He and his team take care to fully inform patients about their dental health to ensure the best treatment outcomes. Our team enjoys creating lasting relationships with patients, and all are committed to maximizing patients' comfort by maintaining a high level of trust and an open dialogue. It's wonderful to hear patients tell us how much they appreciate our warm, caring staff who help put them at ease.
Dr. Hunsinger is an active member of the American Dental Association and the Maryland State Dental Association. Born and raised in Bethesda, Dr. Hunsinger enjoys working in this community where he grew up. When not at the office, you can find him on the golf course, in the pool or enjoying time with his four children and wife.
Dr. John Tran - Prosthodontics & Implant Dentistry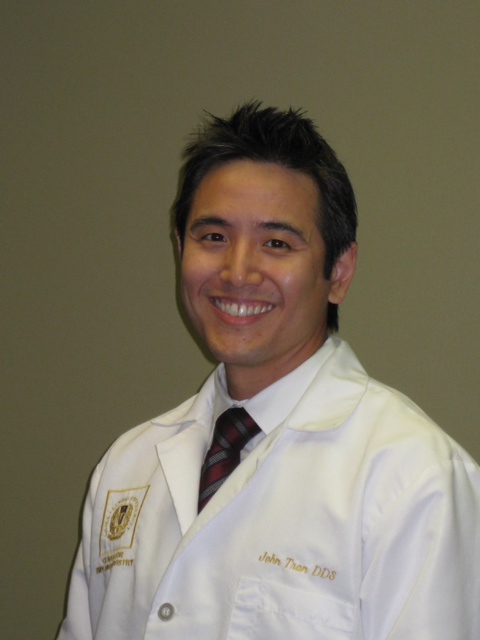 Dr. John Tran
Prosthodontics & Implant Dentistry
Dr. John Tran teams with Dr. Richard Hunsinger to provide coordinated and highly specialized care in one office for patients in need of dental implants and prosthodontics. Our patients love the convenience of having Dr. Tran in the office.
Dr. Tran received his dental training from the University of Maryland - Baltimore, College of Dental Surgery after earning a bachelor's degree in Zoology from the University of Maryland at College Park. Upon completion of his dental degree, Dr. Tran continued his specialty post-graduate studies in prosthodontics at the University of Maryland. He had three years of additional training in aesthetic management, treatment of cancer/trauma patients, and full-mouth reconstruction to receive his certificate in prosthodontics, and master's degree in biomedical sciences.
Following his residency at Maryland, Dr. Tran went to Loma Linda University's Center for the Implant Dentistry Fellowship program in Southern California. During his surgical and implant fellowship, he performed implant placements, implant restorations, sinus and bone grafts, and soft and hard tissue management.
He is a member of the American College of Prosthodontists, American Academy of Implant Dentistry (AAID), and is an Associate Fellow in the AAID. Dr. Tran has been awarded with the ACP's Prosthodontics Scholarship, and has been recognized with Teledyne Water Pik's The Best of the Best in Prosthodontics Award and the Harry B. Schwartz Award in Excellence in Fixed Prosthodontics.
Dr. Tran has been involved with various volunteer organizations including Hope for Tomorrow and Operation Smile medical/dental missions. He currently maintains a private practice focused on prosthodontics and implant dentistry.